Encourage Social Distancing with Signs & Floor Decals
Order Online Now!
Encourage social distancing and physical separation for patron and employee health and safety. Floor decals and signs encourage social distancing, traffic flow and communicate important messages and are important for all types of businesses and interior environments. Help your customers and employees be safe by encouraging social distancing.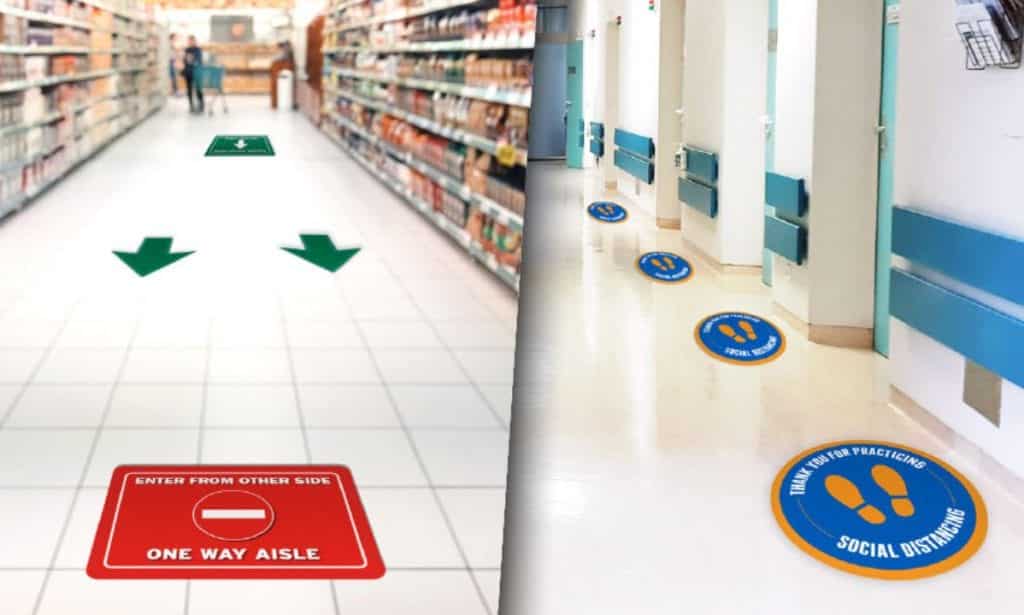 We offer a range of both standard designed decals and signs as well as custom designs to suit your unique application.
Buy Local – Support Local
As a local Victoria company we are focused on helping our community and businesses all over British Columbia. We offer local delivery or free pick up at our shop. Shipping is also available for businesses outside of Greater Victoria.
We also offer installation services within Greater Victoria.
Below are some standard decals to get you started. Most decals are ready to go but may take 2-3 days to produce, depending on quantity. You can let us know your deadline in the notes field on the checkout page.
To keep our products affordable, we require a minimum order of $45.
Customize Your Order
If you are looking for a customized design please call 250-744-5656 or fill out our contact form.