Let your message stand out in a crowd with flags and banners! Flag banner sales come alive by spinning and waving in the breeze. Set-up and take-down require just a few minutes, and the entire flag stand folds neatly into it's included carrying bag. Our flag poles are made out of fibreglass, which is flexible yet very durable, light weight, and weather proof. All our bases have a ball bearing system that makes the pole rotate freely in the wind.
Starting at $275
Includes Base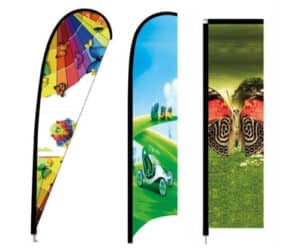 We offer complete packages including printing. Our flags are 100% polyester and dye sublimated. Single-sided printing is visible on both sides, but the reverse side is a mirror image. Double-sided printing utilizes two banners which are sewn back-to-back with an opaque liner sewn in between to prevent show through. With this flag, the print reads correctly on each side, and each side of the flag can be different. Due to the shape, rectangular flags are a little shorter than the other shape flags. We offer a variety of bases for both indoor and outdoor environments.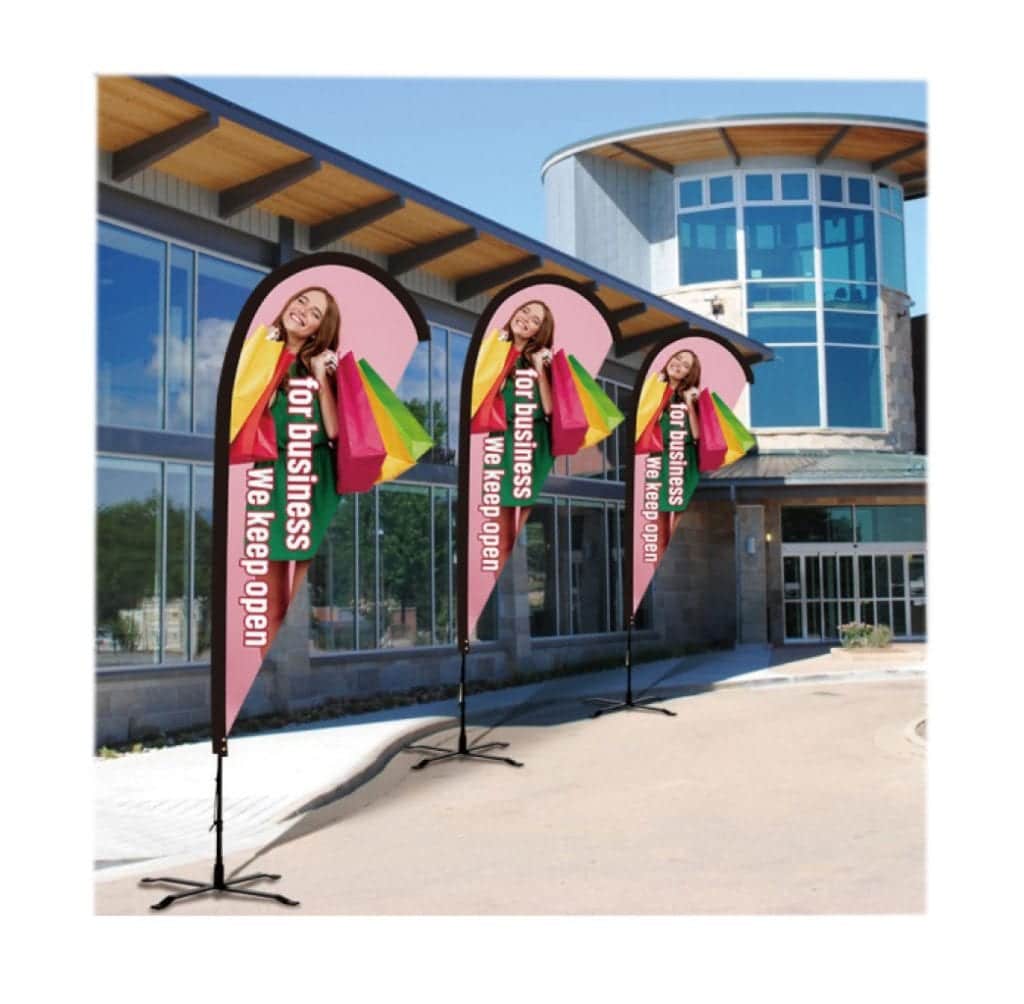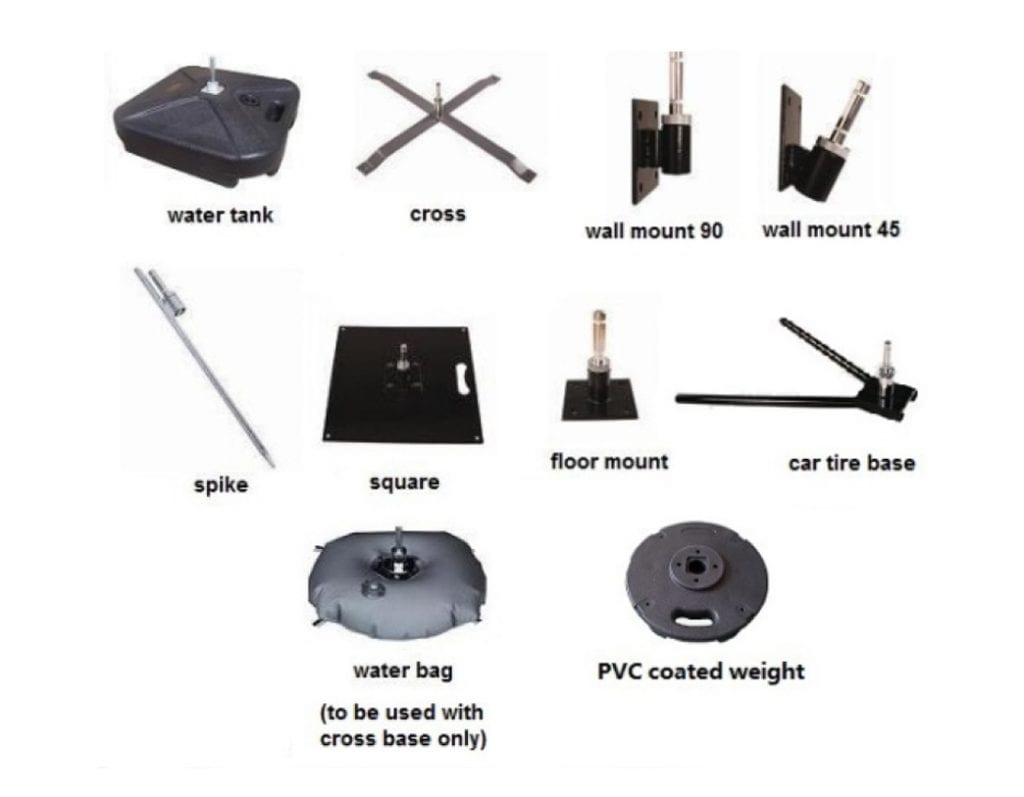 Product Features
Dye sublimation printing
Available in three sizes – approx. 7ft / 11ft / 16ft (when set up)
Rectangular flags are a bit shorter than other shop flags
Variety of different bases
Spins in the wind
Customize Your Order
If you are looking for a customized design please call 250-744-5656 or fill out our contact form.