Our standalone chalk board is a mahogany-finished metal chalkboard with an aluminum frame. The chalkboard is constructed of a zinc-coated material, and the aluminum frame is painted in the color of natural mahogany wood. You can write on it with erasable markers or chalk. This sandwich board type display stand is lightweight and portable. Ideal for cafes, restaurants, and retail establishments. Suggested for both covered outdoor and interior advertising.
In restaurants and retail spaces, chalkboards have grown in popularity, especially in the grocery industry. They are a standard feature in smoothie shops, coffee shops, and other eateries with rotating menus. Compared to many more expensive commercial signage options, chalkboards feel more intimate and allow for more creative expression. Additionally, chalkboards are less expensive than more high tech substitutes. Not recommended for outdoor use.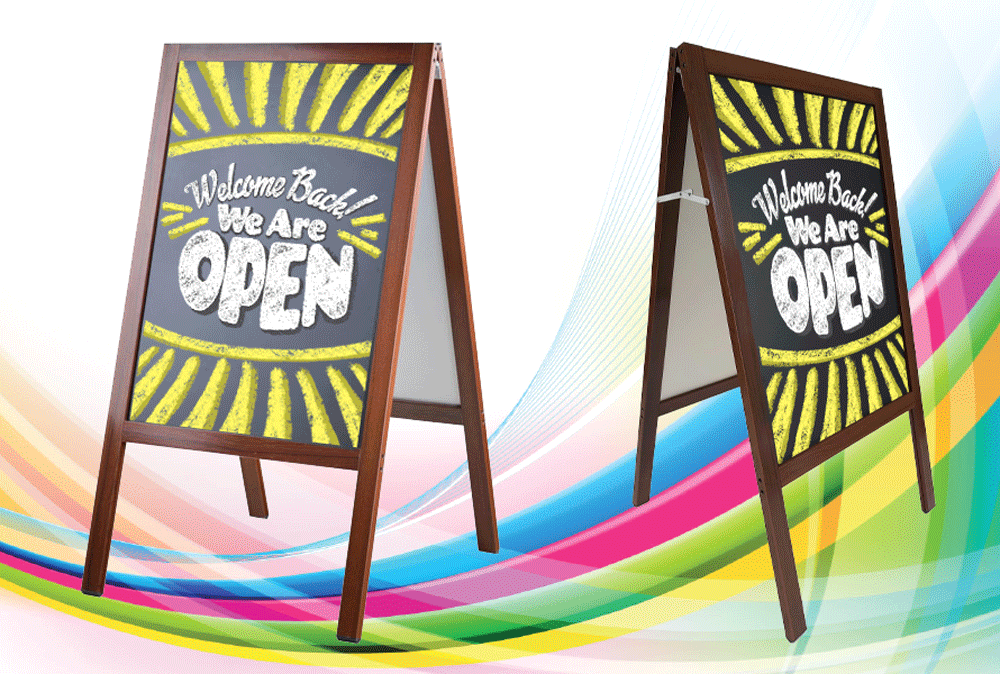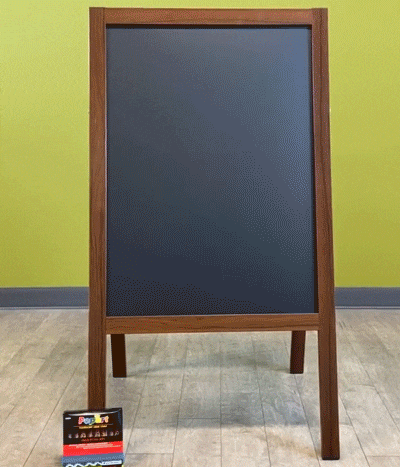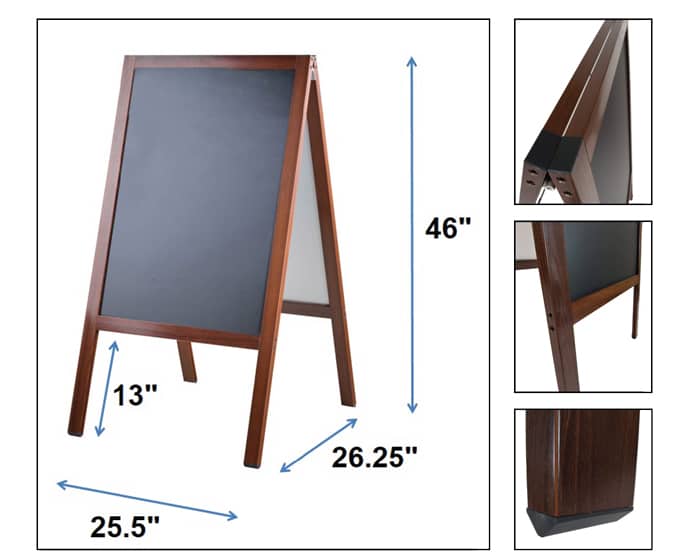 Product Features
Board size: 22" x 31"
Can be written on with both chalks and erasable markers
Aluminum frame
Folds flat for storage and shipping
Suitable for indoor and covered outdoor
No assembly required
As with many products at MiniMax Media prices vary with various options and with various quantities, give us a call for a quote on your signage.