High-quality mahogany-finished aluminum frame chalkboard. The frame is made out of aluminum and painted in natural mahogany wood colour, and the chalkboard is made out of Zinc coated material. It can be written on with both chalks and erasable markers. This double-sided aluminum frame sandwich board is lightweight and easy to carry. Perfect for restaurants, coffee shops, and retail shops. Recommended for indoor and covered outdoor advertising.
Starting at $275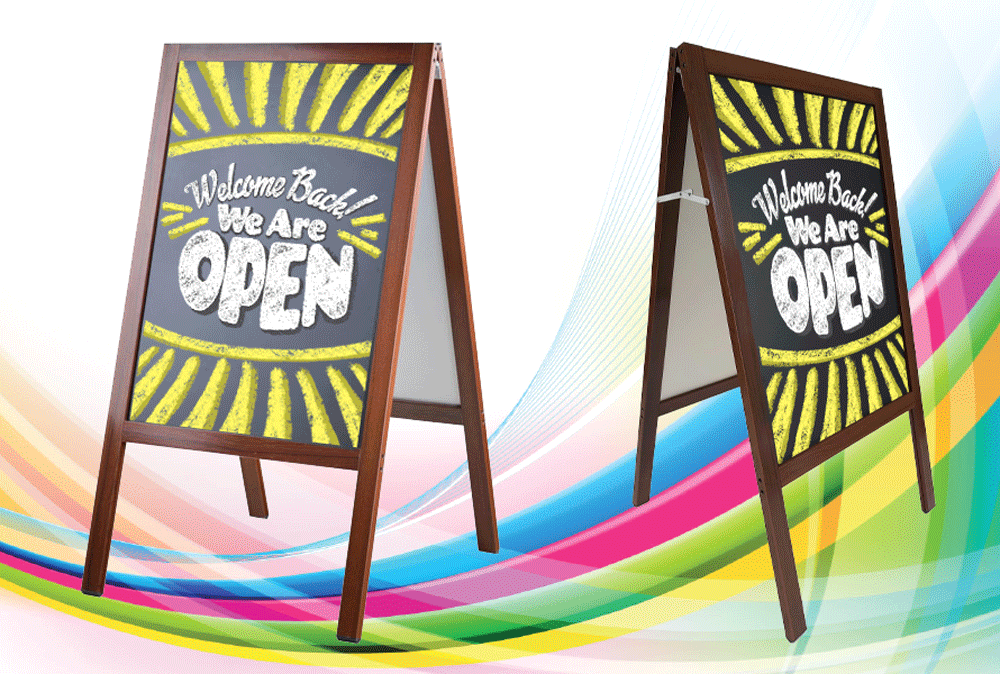 Chalkboards have become very popular in restaurants and in retail, particularly in the grocery trade. They are a hallmark in coffee shops, smoothie shops, and other food and restaurants that frequently change menus. Chalkboards provide a more personal feel than commercial signage and lend themselves to greater artistic expression. Chalkboards are also more affordable than their alternatives. Not recommended in extreme heat and high winds.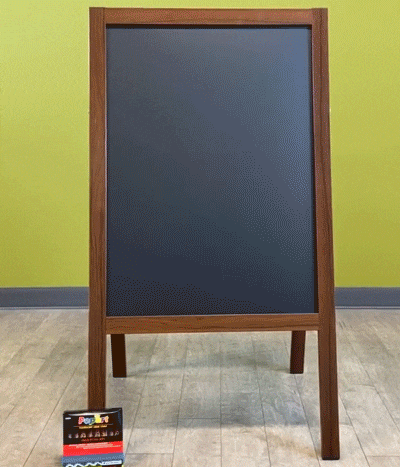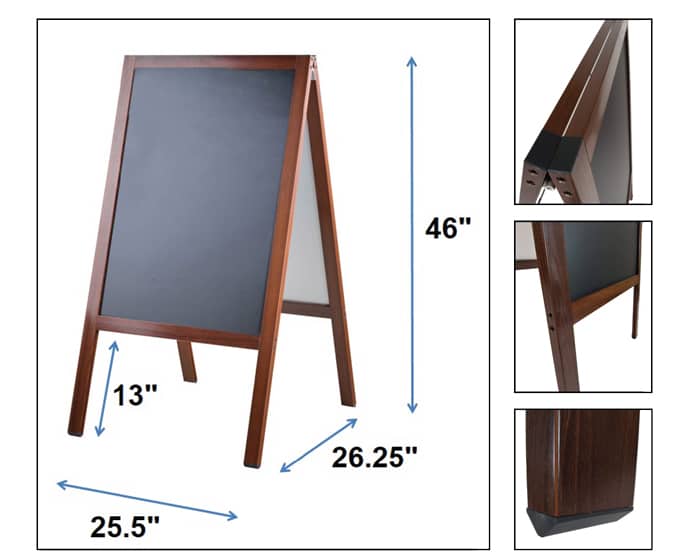 Product Features
Board size: 22" x 31"
Can be written on with both chalks and erasable markers
Aluminum frame
Folds flat for storage and shipping
Suitable for indoor and covered outdoor
No assembly required
Customize Your Order
If you are looking for a customized design please call 250-744-5656 or fill out our contact form.