Freestanding Indoor/Outdoor Sign Base
This freestanding outdoor/indoor sign base is designed to handle rough treatment which is part and parcel of displaying signage in public areas. These simple and attractive stands are perfect for retail applications or anywhere a traditional Sandwich Board type device might be used. The advantage is that these new stands are easier to move, often lighter and perhaps best of all they can be very economical indeed!
Starting at $175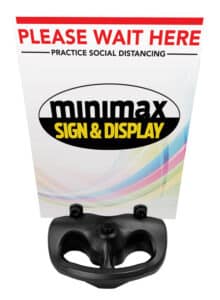 The base features a hollow moulded plastic construction that is not only durable but can also be filled with water or sand to provide additional stability during inclement weather. Filled with water, the base itself weighs about 30 pounds. Used as a single unit the base can hold rigid media up to 10mm in thickness and as large as 36″ wide X 48″ tall. When used in pairs, the width of the base can be much wider.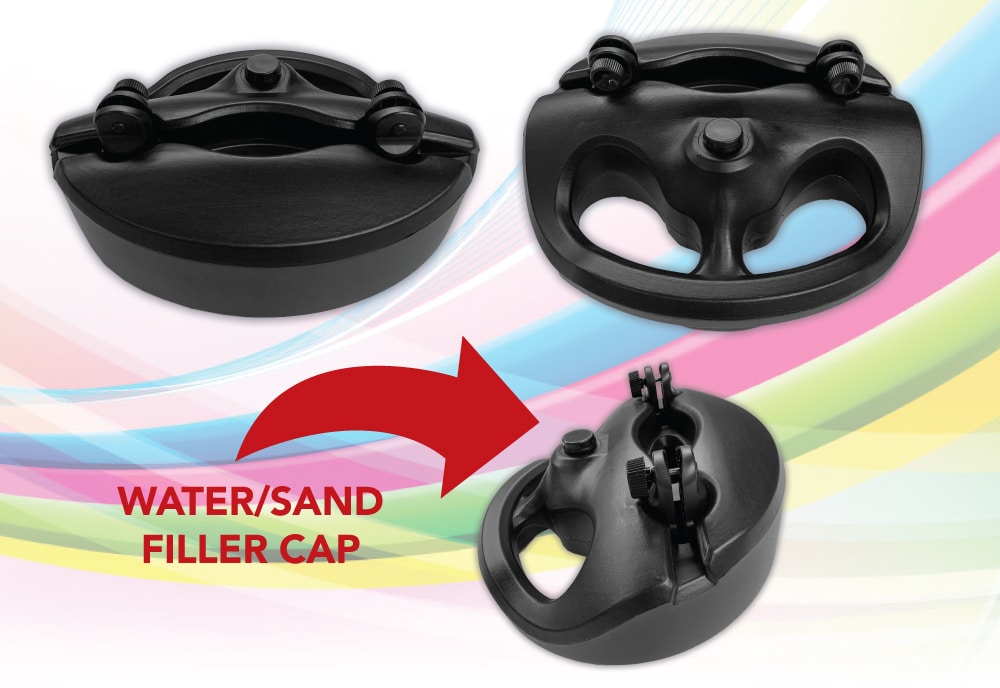 Customize Your Order
If you are looking for a customized design please call 250-744-5656 or fill out our contact form.