Let your customer's company stand out in a crowd with our tent, flag and table throw! Our tents are made out of heavy duty commercial grade corrosion resistant and fully anodized 1.57" diameter hexagon aluminum frames. Our flag poles are made out of fibreglass, which is flexible yet very durable, light weight, and weather proof. The flags spin in the wind.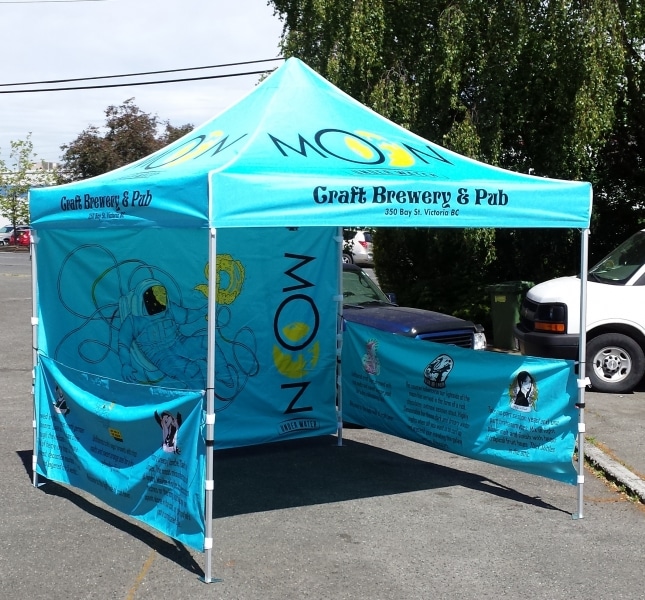 Our custom printed table throws are printed on 240gsm knitted polyester for vivid colour and extra durability. Our tent, flag and table throw fabrics are 100% polyester and heat transferred dye sublimation printed. Double-sided printing utilizes two banners which are sewn back-to-back with an opaque liner sewn in between to prevent show through. With double sided printing, the print reads correctly on each side, and each side graphic can be different!
Customize Your Order
If you are looking for a customized design please call 250-744-5656 or fill out our contact form.